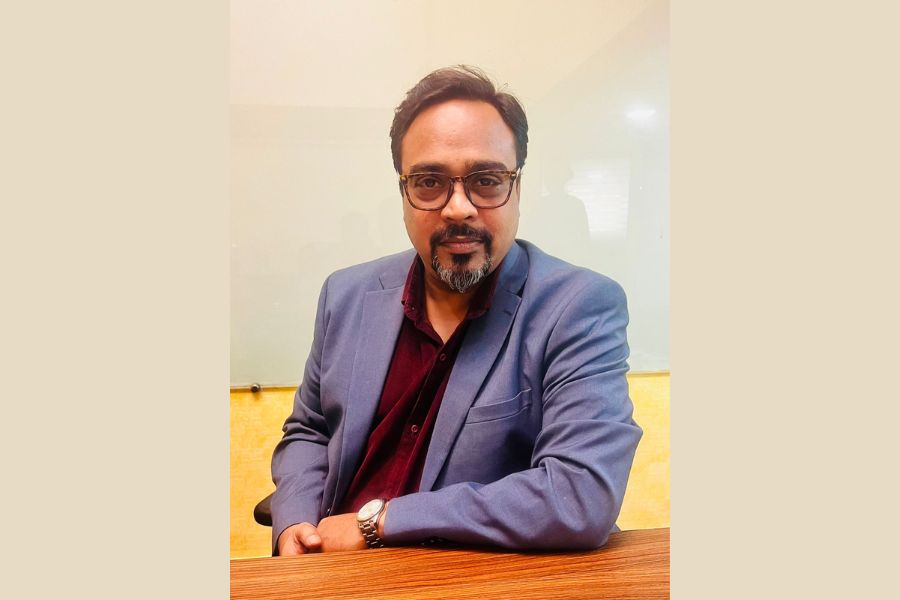 New Delhi (India), April 14: Mr. Clyde Daniels has always been a man on a mission. After gaining experience working in various exhibition sectors for decades, he has now established Archinet, an IP of Riverstone Networking Services, which has recently organised the 3rd edition in Mumbai, which was a resounding success.
23 exclusive brands from the Building Materials & Architectural Product Manufacturing Industries were part of an Exclusive Expo. Called Archinet, which was recently held at JW Marriott Hotel Sahar in Mumbai. The 3rd edition was more successful than the previous 2 editions. 150 architects and interior designers were specially invited for this event.
Archinet is a networking event where each Expo. architects and interior designers are specially invited and they get an opportunity to interact and engage on a One – On – One basis with the brands creating an Intersectional framework to promote Network Enhancement, International Market Intelligence and Business Development.
Interestingly, before the event was planned, curated and executed, the Founder, Mr. Clyde Daniels, formed an advisory panel which provided valuable inputs regarding curation, set-up, and effectively organising such a mammoth event.
Ar. Ahmed Shaikh – Was the Curator and the Advisory Board Member along with him were another 9 Advisory Board Members on the panel, namely Ar. Premnath, Ar. Chandrashekhar Kanetkar, Ar. Nitin Killawala, Ar. Saurabh Chatterjee, Ar. Lakshmi Govekar, Ar. Milind Pai, Ar. Prashant Sutaria, Ar. Aslam Kadri, & Ar. Kavita Talib was part of the core team of the advisory panel of Archinet.
Notably, Archinet was launched in the year 2022. The 1st edition of Archinet was organised on 3rd March 2022 at JW Marriott Juhu. The 1st edition was relatively smaller, with 14 brands and around 100 Architects and Interior Designers invited to participate in this Luxurious Expo. In the same year, on 9th June 2022, the 2nd edition of the Luxurious Expo was organised at The Ritz Carlton – Bangalore.
Both editions of Archinet received good response from all the participants. The goal of Archinet is to redefine what networking truly means. We aim to go beyond the traditional "trade show" type events and focus on creating smaller, more exclusive, and thoroughly researched events that bring together potential vital buyers, and influencers of the Archi-Design world. Archinet reflects our passion for promoting a pinnacle in Sustainable Design, Building, and quality infrastructure.
Interestingly, the 3rd edition of Archinet ended with an Award Ceremony. The awards were given to the participating brands & the members of the esteemed advisory board for the following categories
Ar. Ahmed Sheikh – Excellence in Hospitality,
Ar. Premnath – Excellence in Sustainable Green Architecture,
Ar. Chandrashekhar Kanetkar – Excellence for Club Utopia.
Ar. Nitin Killawala – Excellence in Educational Institutions,
Ar. Prashant Sutaria – Excellence in Mass Housing,
Ar. Saurabh Chatterjee – Excellence in Highrise Buildings
Ar. Lakshmi Govekar – Excellence in Healthcare,
Ar. Kavita Talib – Excellence in Residential interiors,
Ar. Milind Pai – Excellence in luxury Interiors,
Ar. Aslam Kadri – Excellence in Villas & Bungalows
Ar. Gautam Naik – Curator of Ar. Gautam Naik's Art Lounge
Talking about launching Riverstone Networking Services as part of the exhibition sector in 2019, Mr. Clyde Daniels said, "I have also been the Director of one of the leading exhibitors in the industry, where I worked for approximately 18 months. While working there, I understood the dynamics of the business, and later I started something of my own. Before this, I was also part of the movie-related exhibition sector, where I worked as the National Sales Head with INOX and Cinemax. I was part of the movie exhibition industry for almost 10 years. From film exhibitions to building and construction-related exhibition sectors, I have had a long journey in where I learnt a lot. The Building Materials & Manufacturing Industries gave me the opportunity to conceptualize various kinds of exhibitions in this space, where we do a luxurious expo with selective partners and exclusive brands on display. I have also been associated with the print and publishing industry, where I worked for almost 10 years. This was a free Advertising Tabloid called AdMag. I overlooked the business aspect of the publishing house in 5 cities of the country. After gaining vast knowledge in various sectors, I have now launched my own platform called Archinet, an IP of Riverstone Networking Services, a carefully curated networking event for the industry.
The 3rd Edition of Archinet Hosted Siemens Home Appliances as the Title Sponsor, Sattva Automation as the Co-Sponsor & HYBEC as the Associate Sponsor. Many reputed brands from the Building Materials & Architectural Product Manufacturing Industries were happy to participate in this Expo.
Mr. Clyde Daniels has ambitious plans for Archinet. Where he wants to organise Luxury Expos not only in various cities of the country but he wishes to take his expo in various parts of the world and make Archinet truly an international brand. After taking the Expo to two cities, i.e. Mumbai And Bangalore, Archinet is planning to hold the expo in another 3 cities of India like Delhi, Hyderabad & Gujarat.
If you have any objection to this press release content, kindly contact pr.error.rectification[at]gmail.com to notify us. We will respond and rectify the situation in the next 24 hours.