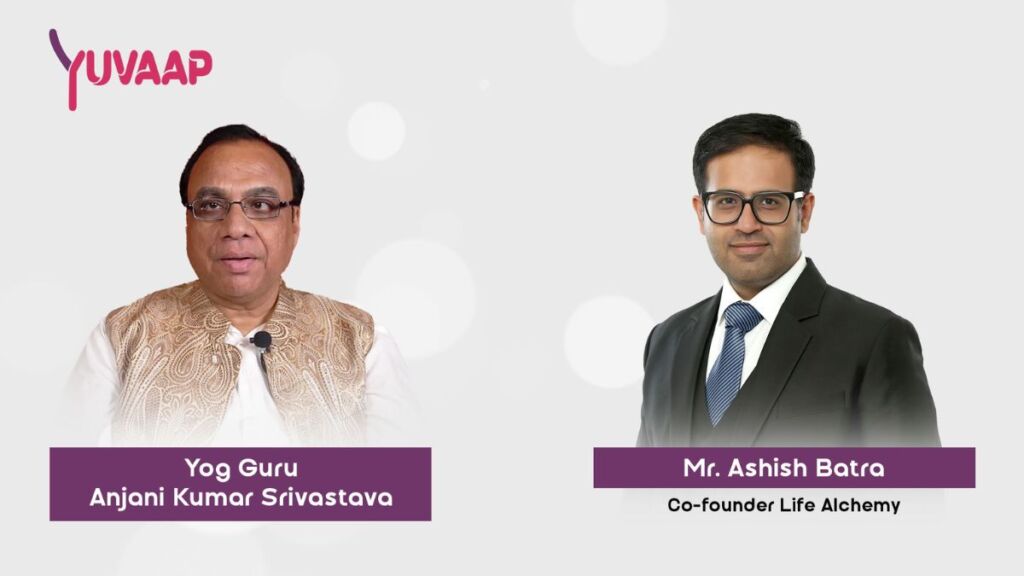 Yuvaap partners with Anjani Kumar Shrivastava for the yoga movement.
New Delhi (India), April 20: Yuvaap is one of the popular platforms that is committed to the well-being of people through the medium of diet and various lifestyle choices. Putting their steps forth in direction, they have moderated an initiative to spread the teaching of yoga by Yogacharya Anjani Kumar Shrivastava. He is a renowned yoga teacher with nearly 30 years of experience in yoga, meditation, and an Ayurvedic diet program. This initiative is directed at educating people about yoga, its philosophy, meditation, and the Ayurvedic diet. It covers all the issues that are faced by the masses regarding their health and well-being and also guides them to navigate through these issues with the help of yoga and an Ayurvedic lifestyle.
Yogacharya Anjani Kumar Shrivastava has been in the field of yoga for nearly three decades. He has completed his certification course from Bihar Schools of Yoga, which is one of the best yoga schools in India. He is known for his work in yoga therapy and has helped various people on their healing journeys. He has a deep understanding of yoga and how it can benefit people on their journey to wellness. According to him, "Yoga is more than a simple exercise. It is a science of wellbeing based on breath and movement".
Yuvaap offers a wealth of information on healthy eating, fitness, and mental health, and according to Mr. Ashish Batra, co-founder of Life Alchemy, "we are delighted to partner with Anjani sir for this series." "We believe that his vast experience in yoga, meditation, and Ayurveda will help various people and give them a more comprehensive approach to health and wellbeing". Yoga and meditation are part of this series, but also Ayurvedic diet, Ayurvedic rituals such as oil pulling, mind power, and the power of the subconscious mind are covered.
It wasn't until the COVID-19 epidemic, which trapped people in their homes, that yoga and meditation gained serious recognition as part of the ancient science of wellness. With COVID, people have changed their outlook on yoga and now embrace it as their new fitness mantra. Yoga and meditation are beneficial not only for physical health but also for mental well-being. Maintaining good health is essential for achieving happiness and other enjoyable experiences in life since a sound physical state is a prerequisite for the experience of happiness. This collaboration will add more value to the existing benefits of this science as it will educate people about yoga, meditation, and an ayurvedic diet, which will help them improve their physical and mental well-being.
All the episodes on yoga, meditation, spirituality, and the Ayurvedic diet were recorded with Yogacharya Anjani Kumar Shrivastava and will be available on the official Yuvaap mobile application. Click here to visit the website.
This application also includes live classes, recipe videos, and varied resources that will help you achieve your health goals. Although you can catch a few glimpses of the series on the official YouTube channel of Yuvaap, check it out now.
If you have any objection to this press release content, kindly contact pr.error.rectification[at]gmail.com to notify us. We will respond and rectify the situation in the next 24 hours.