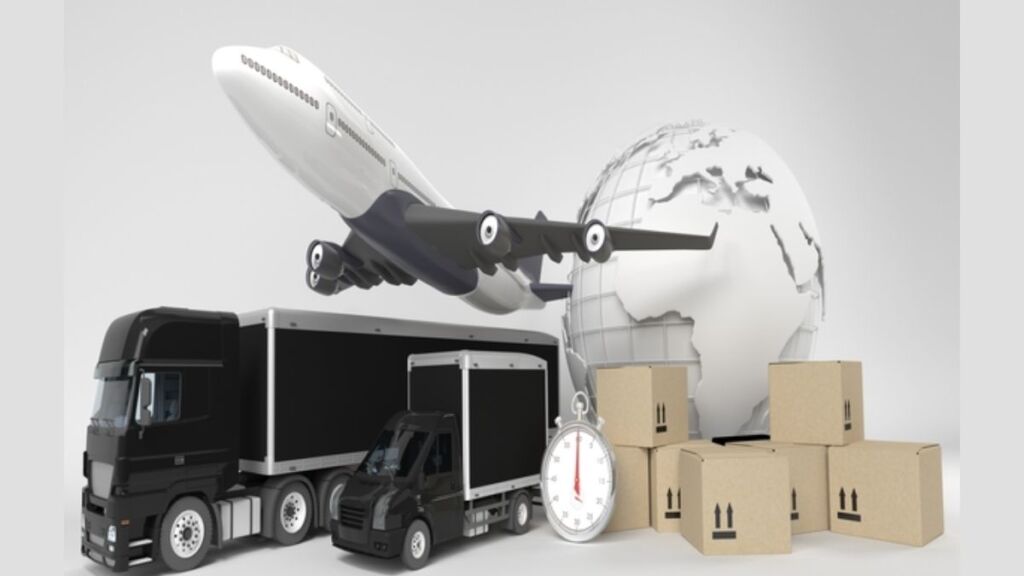 Explore the future of Air Transport & Logistics with TU Dresden's latest Master's program
New Delhi (India), May 17: One of the top technical universities, TU Dresden, is pleased to announce the launch of its much-awaited Master's program in Air Transport & Logistics. The program is specially designed for students who want to pursue a rewarding career in the aviation industry or similar fields such as logistics, supply chain operations, and more.
As the aviation industry experiences rapid expansion, the demand for skilled experts who can navigate the complex landscape of air transport and logistic is also on the rise. TU Dresden's Master's program in Air Transport and Logistics equips students with the knowledge, skills, and industry insights necessary to thrive in this dynamic field.
By enrolling in this program, students will obtain a thorough understanding of the aviation sector, its difficulties, and its potential for innovation. In-depth discussions will be held on key topics such as airline operations, logistics management, supply chain optimization, aviation safety, and transportation analysis. Through a combination of theoretical coursework, hands-on training, and industry exposure, students will gain the competence required to drive the transformation of the logistics and air transport industry.
Sumit Rai, Regional Representative of TU Dresden, said, "We are thrilled to unveil our latest Master's programme in Air Transport & Logistics at TU Dresden. By equipping students with the necessary knowledge and skills they need to succeed in this dynamic sector, this programme serves as a springboard for new career options in the aviation industry and allied sectors."
The faculty comprises illustrious experts who have played pivotal roles in shaping the industry. With their extensive expertise and in-depth knowledge, they offer students priceless insights into current business trends, best practices, and upcoming technology. Through a carefully crafted curriculum, students participate in interactive lessons, case studies, and practical projects that encourage a holistic educational experience.
The Indian aviation industry is taking off like never before, with Air India, Indigo, and other Indian airlines placing massive plane orders. This means that there will be an abundance of career opportunities available in the industry in the near future. Whether you're interested in becoming a pilot, a cabin crew member, an engineer, or a ground staff member, now is the time to pursue your dreams. With cutting-edge technology and a rapidly growing market, the Indian aviation industry is set to soar to new heights, and you could be a part of it. Don't miss out on this exciting opportunity to take your career to new heights!
Completing a Master's program in Air Transport and Logistics opens a wide range of exciting career opportunities in both India and abroad. Graduates can pursue roles such as –
Airline Operations Manager – where they will be responsible for all activities related to flight operations,
Logistic Manager – where they need to ensure efficient transportation of goods,
Aviation Consultant – helping airlines and other aviation-related businesses improve their operations,
Airport Manager- supervising airport activities
Supply Chain Manager – optimizing supply chain processes and other roles such as Freight Forwarder, Logistics Consultant, Transportation Analyst, Aviation Safety Manager.
Additionally, depending on skills, interests, and experience, graduates will also be able to pursue roles in other related fields.
TU Dresden, known for its excellence in technical education, offers a conducive learning environment for students. With state-of-the-art facilities, industry collaborations, and experienced faculty members, the university provides a platform for students to thrive academically and professionally. Additionally, TU Dresden has partnered with EUGateway, a Pune-based higher education abroad consulting firm. This collaboration aims to provide comprehensive guidance to students regarding the application and admission process and provides financial assistance to the students so that they can pursue their studies abroad without breaking the bank. EUGateway plays a crucial role in promoting TU Dresden's well-designed programs throughout India, ensuring that aspiring students are aware of the exciting opportunities available at the university.
TU Dresden is one of Germany's leading technical universities, known for its commitment to excellence in research, education, and innovation. With a wide range of academic programs, the university nurtures individuals and prepares them for success in their chosen fields. TU Dresden strives to make a positive impact on society through its contributions to knowledge, technology, and sustainable development.
For more information, please visit: https://tu-dresden.eugateway.in/
Program Details: https://tu-dresden.de/studium/vor-dem-studium/studienangebot/sins/sins_studiengang?autoid=29417&set_language=en
If you have any objection to this press release content, kindly contact pr.error.rectification[at]gmail.com to notify us. We will respond and rectify the situation in the next 24 hours.