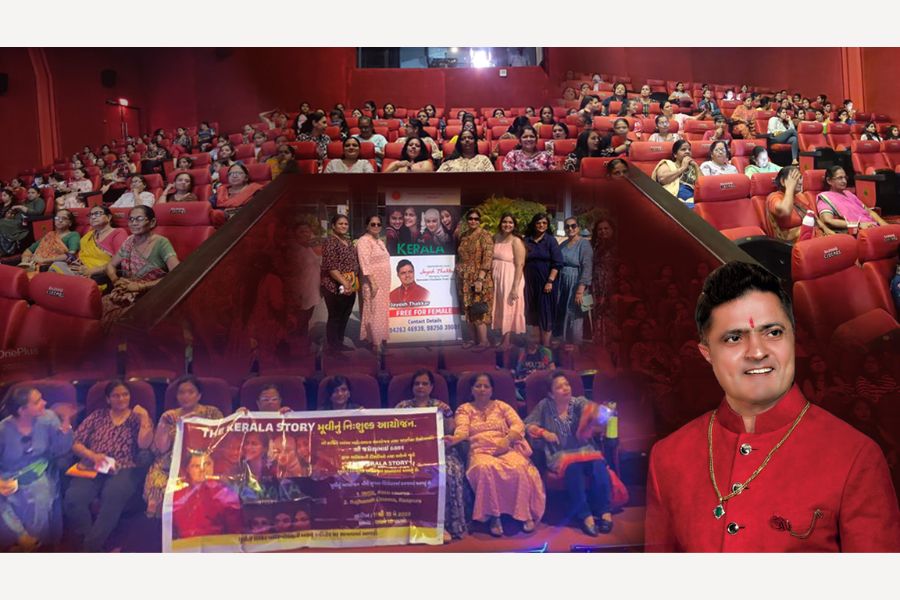 Ahmedabad (Gujarat) [India], May 18: In a world where success and power often eclipse acts of compassion and humanity, Jayesh Thakkar is a shining example of hope and generosity. He is the proprietor of Thunderbolt EV and the managing director of multiple companies. His numerous charitable endeavors have accomplished a great deal of good for society.
Jayesh Thakkar is well-known in business due to his initiative and willingness to launch his own company. However, what distinguishes him is that he never ceases to give back to the community. The charitable efforts of Thakkar exceed what is typically expected of businesses in terms of social responsibility. This demonstrates his concern for others' well-being.
Thakkar organizes a charitable Garba event every year, one of his most well-known charitable actions. Garba is a traditional Gujarati dance with great cultural significance and unites people. In addition to fundraising for a good cause, Thakkar's event allows participants to have fun and get to know one another. The event highlights the cultural heritage of Gujarat and raises funds for charitable causes.
The act of compassion that Thakkar performed during Navratri in 2022 demonstrates that his generosity has no bounds. He surprised the guests at the Garba party by presenting them with complimentary electric vehicles. This extraordinary act demonstrated his concern for the environment and the world and his desire to better the lives of others. In the realm of electric vehicles, Thakkar's Thunderbolt EV Company is a pioneer. It aligns with his philanthropic objectives to promote renewable energy and a greener future.
Jayesh Thakkar assisted women in the Gujarati city of Baroda as another example of his generosity. He understood how vital it was for women to be empowered and included, so he provided complimentary tickets to the movie "The Kerala Story" and free popcorn and cold beverages for five days to women only. This initiative sought to increase women's awareness of their rights, empower them, and prevent them from becoming victims of violence and abuse.
Thakkar donates to charity because he believes that success should be shared and that those who are fortunate should assist those in need. His efforts to help others, such as the non-commercial Garba event, the donation of electric vehicles, and the private movie screening for women, demonstrate his desire to improve the lives of others. Not only do the good deeds Thakkar performs benefit himself, but they also leave an enduring impression on the lives of those he assists.
Jayesh Thakkar's success as a managing director and entrepreneur is partly attributable to his business acumen and leadership abilities, but his dedication to assisting others reveals who he is. His unwavering commitment to social causes and innovative business ideas have made him a transformative force in both business and philanthropy.
As we attempt to figure out how to live in a constantly changing world, Jayesh Thakkar's inspiring philanthropy serves as a reminder that true prosperity is not defined by what we do for ourselves but others. With his thoughtfulness and broad perspective, Thakkar continues to serve as a model for aspiring entrepreneurs and philanthropists. He encourages all of us to strive toward a brighter, more inclusive future.
If you have any objection to this press release content, kindly contact pr.error.rectification[at]gmail.com to notify us. We will respond and rectify the situation in the next 24 hours.