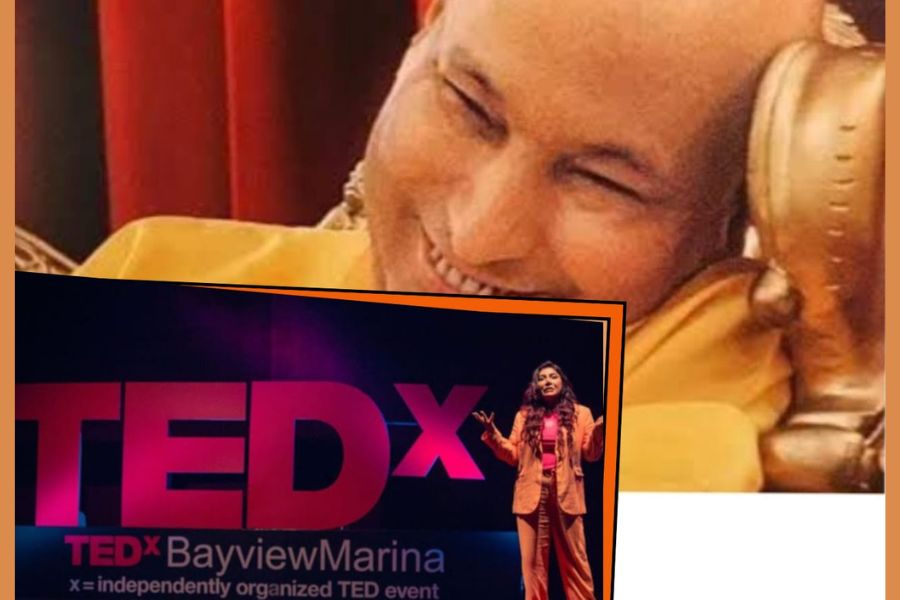 New Delhi (India), May 25: Renowned speaker and transformational expert, Dr. Navnedhi Waddhwa, captivated the audience at TEDx Bay View Marina with her powerful talk on "Mindset Overhaul" and her remarkable personal transformation journey. The event left attendees feeling inspired and motivated to embrace positive change in their lives.
During her compelling presentation, Dr. Waddhwa highlighted five key factors that contribute to a successful mindset overhaul: gratitude, universal energies, LIP, blessings, and contribution. Drawing from her own experiences, she emphasized the importance of mental health and self-belief, which struck a chord with the audience.
Dr. Waddhwa's journey of personal transformation has garnered widespread recognition, earning her prestigious awards and accolades. Recently, Forbes Magazine featured her extraordinary story, shedding light on her remarkable achievements. In addition, she also holds the esteemed title of Mrs. Universe Asia Queen 2019, further attesting to her exceptional abilities and influence.
The audience at TEDx Bay View Marina responded enthusiastically to Dr. Waddhwa's empowering message. Her story of overcoming challenges resonated deeply with attendees, igniting a renewed sense of purpose and determination within each individual present.
Dr. Navnedhi Waddhwa's impactful talk at TEDx Bay View Marina showcased her exceptional ability to inspire and motivate individuals to achieve greatness. Her thought-provoking insights and credit to her Guruji will undoubtedly leave a lasting impact on those fortunate enough to have witnessed her remarkable presentation.
Dr. Navnedhi Waddhwa, a distinguished personality, has emerged as a true inspiration, overcoming obstacles such as body shaming to becoming the reigning Mrs. Universe Asia Queen. Whatever I am today, is only because of the blessings of my Guruji. Regarding all my achievements, milestones and success, all the credit goes to him and only him. It is because of him, I have gathered the strength to go beyond my limitations and achieve success.
Widely recognized for her exceptional talent and achievements, Dr. Waddhwa has been honored by esteemed organizations such as Femina, Lokmat, Times, Red FM, India Today, and many others. She has graced numerous magazine cover pages, and her opinions have been sought after by esteemed publications including Forbes, Times, Midday, IBT, Outlook, Business Standard, and The Tribune, to name just a few. Her remarkable journey and contributions have also earned her a coveted feature in a coffee table book showcasing 40 influential women globally.
In her commitment to giving back to society, Dr. Waddhwa initiated the "Meditation Marathon" during the first lockdown, offering free meditation sessions to everyone. Furthermore, she runs a remarkable initiative called "Annaporati," where she feeds 11 people daily, and compassionately cares for 50 stray dogs by providing them with nourishment and support.
With her exceptional achievements, expertise, and dedication to uplifting others, Dr. Navnedhi Waddhwa continues to inspire countless individuals globally. Her remarkable journey serves as a shining example of resilience, determination, and the power of self-belief.
If you have any objection to this press release content, kindly contact pr.error.rectification@gmail.com to notify us. We will respond and rectify the situation in the next 24 hours.